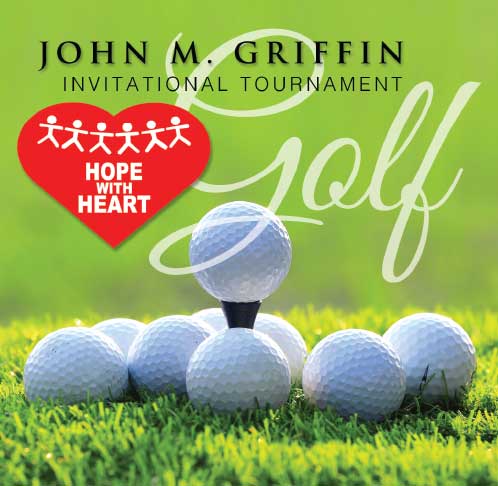 PLANS FOR THE DAY
9:30 am
Brunch
Range & Putting Green
11:00 am
Shot Gun Start
5:00 pm
Cocktail Reception
(Open bar/casual)
6:00 pm
Buffet Dinner
Prizes and Awards
In the event of rain:
Please call (201) 385-3100, after 7:30 am for event status.
GOLF COMMITTEE
June Griffin
   Event Chairperson
Members
Leonard Abruzzese
Michael Griffin
Michele Griffin
David Kramer
Patrick Lynch
J.D. Maarleveld
Richard Singer
Richard Tully, Jr.
THANK YOU TO OUR GOLFERS AND
WHITE BEECHES GOLF & COUNTRY CLUB
FOR MAKING 2021 A SUCCESS!
KIDS JUST WANT TO HAVE FUN…
HOPE WITH HEART, a unique camp for children with heart problems, is all about kids and fun. All of our campers face similar problems and anxieties. We help them to understand themselves a bit more and to learn from youngsters who have walked in their shoes.
Your participation in our golf outing means there are no fees or other expenses charged to our camp families. For six days and nights, campers, aged seven to sixteen enjoy friendship and fun. Counselor to Camper ratio is about 1 to 3 and cardiac care trained nurses are always on site. A pediatric cardiologist provides medical oversight and remains on call throughout our session.
Thank you for your generosity. Because of you, HOPE WITH HEART makes magic happen.
Address
PO Box 354
Waldwick, NJ 07463